CREDIT: By Rob Kachelriess | THRILLIST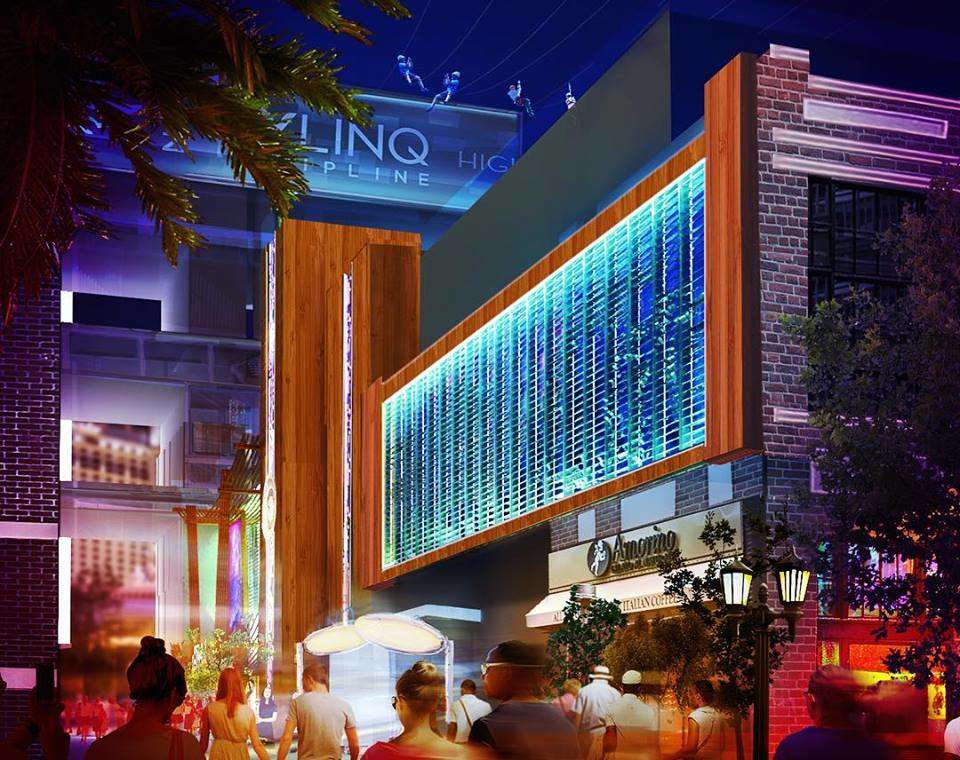 Las Vegas is always changing — especially on and around the Strip. The new year is bringing tons of cool stuff, from restaurants and residencies to renovations, shows, and a big-ass stadium that will permanently change the Vegas skyline. So if you thought things got a bit crazy in 2018 with the introduction of the Park MGM, Fly LINQ, and Lady Gaga, wait until you see what's 2019 has in store. Here's a spoiler: you'll probably have a cocktail in hand during your next haircut.Recommended Video LIFESTYLE
Meat Flowers Are Here to Give You The Best Valentine's Day
It's about time they did something new and exciting at the Excalibur. Fuerza Bruta opens on March 7 for a six-month run at the resort — or more accurately, outside the resort in a high-tech tent near Las Vegas Boulevard. The audience is actually on stage — in the middle of the action — while the show unfolds around them. It's an immersive experience with performers hanging overhead, swimming above the crowd in what appears to be a pool, and doing whatever it takes to give you a ridiculously inventive and interactive stage spectacle. Fuerza Bruta got its start in Buenos Aires and has been seen by millions in more than 50 destinations around the world, including a nine-year run in New York.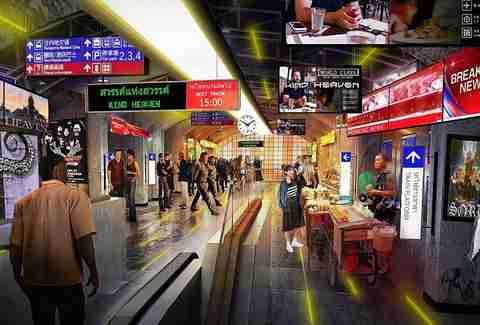 Lollapalooza founder and Jane's Addiction frontman Perry Farrell is one of the names behind Kind Heaven, a two-storey celebration of Asian culture that's opening at The LINQ in November. A lot of mystery surrounds the project, although a few details are starting to leak out. The experience — geared toward families during the day and adults at night — will be a multisensory journey through the music, art, and cuisine of Southeast Asia. Different environments will be recreated throughout the 100,000-square-foot venue, from back alleys and train stations to temples and garden sanctuaries. In the quest for true enlightenment, Kind Heaven will be a cashless society with items paid for with cryptocurrency loaded onto wearable technology.
When Smith & Wollensky closed its longtime stand-alone Strip steakhouse in 2017, it promised to come back — and unlike most shuttered restaurants who make that promise, this one actually delivered. A new two-story, 14,000-square-foot Smith & Wollensky is opening inside the Grand Canal Shoppes at the Venetian in April, ready to serve prime steaks, fresh seafood, and plenty of red wine. The green awnings, lattice work, and antique lighting will be familiar to regulars, while leather booths and an in-house butcher shop will add a little extra swagger to the traditional Las Vegas power lunch.
Lisa Vanderpump has done so well as a restaurateur in Los Angeles, it's almost a shame her image is permanently lumped in with the "I'm angry and you need to apologize" plotlines that dominate the Real Housewives series on Bravo. But fame is a two-way street, and Vamperpump's high-profile has helped Villa Blanca, SUR, Pump, and Tom Tom find an audience in the fickle LA market. The brand is expanding to Vegas in 2019 with Vanderpump Cocktail Garden at Caesars Palace. The venue combines an indoor lounge with an outdoor tree-lined patio that's more suited for a quiet night of drinks and small bites than boozy outbursts or flipping tables over. The menu promises craft cocktails and a long vino list, including Vanderpump's own line of wine and Sangria. The only question is — how often will reality show crews show up with lights and cameras to break the mood?
Remember last year when we told you about Paradise Park at the Wynn? The project was going to gut the resort's longtime golf course to clear way for a massive lagoon surrounded by attractions, including a new hotel tower and convention center. A lot has changed since then. CEO Steve Wynn was forced out of his own company in a #MeToo scandal and the expansion was dramatically downgraded. The new convention center is still a go. The lagoon — not so much. So the golf course, which closed last year, isn't going away after all. As it turns out, people who spend money at golf courses also spend money at casinos. So original designer Tom Fazio is being brought back to give the course a fresh new look. Time will tell, but perhaps the reversal in direction will be for the better, like when Wynn revamped its paid parking policy to a validation system. As for a new hotel tower, Wynn has plans for a parcel of land — tentatively dubbed "Wynn West" — on the opposite side of Las Vegas Boulevard, but construction on that is still a few years away.
For some people, it's hard to imagine Las Vegas without Celine Dion. The Canadian singer wraps up her "Celine" residency on June 8, following a run of more than seven years. Before that, her "A New Day" production ran between 2003 and 2007. That adds up to more than a thousand shows and about 4.5 million fans at the Colosseum at Caesars Palace. Even though the theater is also home to semi-regular acts like Rod Stewart, Mariah Carey, and Reba McEntire with Brooks & Dunn, it may be just a matter of time before another long-term signature star is signed up to fill the void.
Area15 is promising a little bit of everything — art, music, retail, restaurants, bars, nightlife and corporate event space — all in one immersive package. The massive 126,000-square-foot structure is under construction near Interstate 15 and Desert Inn. Little is known about exactly who and what will be inside, but Meow Wolf is confirmed as the anchor tenant. The New Mexico-based art collective funded by George R.R. Martin gained fame for bold, interactive installations, including the intriguing House of Eternal Return exhibit space.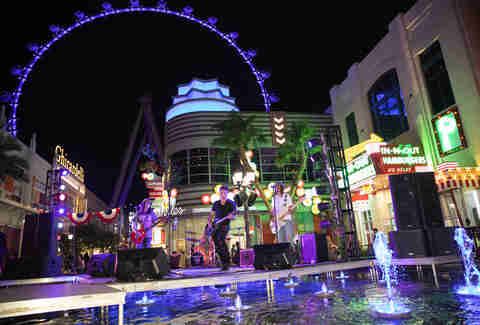 Comedy clubs tend to be small and intimate, but Jimmy Kimmel is aiming to turn that perception around — at least a little bit. The talk show host and Vegas native is opening Jimmy Kimmel's Comedy Club at The LINQ in partnership with Caesars Entertainment. The two-story venue will host nightly shows, featuring both up-and-coming acts and national headliners with a showroom for up to 300 people. There will also be drinks, food, and live music. Kimmel plans to be hands-on with every detail, promising a club that's ideal for both the performers and the audience.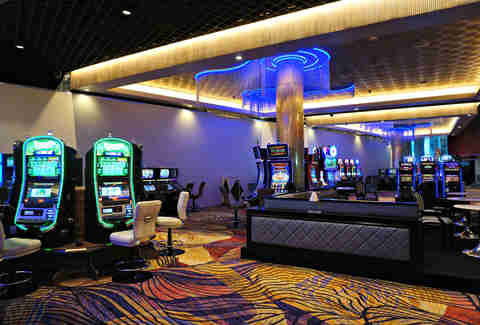 The SLS is already the best hotel on the north end of the Strip. Now that it's been sold, the property is in the middle of a large-scale $100 million makeover. The 60,000-square-foot casino floor is being renovated in phases with the west edge already complete, revealing a fresh contemporary look. New owner Alex Meruelo is also planning to revamp the hotel suites, pool areas, and entertainment venues — and hopefully bring the SLS, which was formerly known as the Sahara, into a new era.
Cookie Monster now calls cookies a "sometimes treat," but does that rule also apply to cookie dough? Get ready for a new addictive snack in 2019: eating cookie dough out of a cone like ice cream. Doughp (pronounced "dope" — not "dopey") is coming to the Miracle Mile Shops at Planet Hollywood this spring. Founded in San Francisco — where you apparently can't eat kale all the time — the concept is based on a unique edible cookie dough recipe that can be enjoyed raw or heated. (Wouldn't "heated" actually make it a cookie? Nevermind.) Flavors include the Oreo-peppermint Minty AF and Cinnamood, which combines snickerdoodle with white chocolate. If there is absolutely no way you can wait for the store to open, order some Doughp online now with Goldbelly.
Know who Robbie Williams is? If you were around in the '90s, you might recognize this song or that song, but that's pretty much it in the States. However, the dude is a stadium-level megastar in England, which is why fans in his home country are booking flights to Vegas for the rare chance to see him in a relatively small theater at the Wynn. The shows have been in such high demand, three July dates were added after the initial run of shows in March quickly sold out.
Las Vegas will be a busy place for music fans in the new year. Other brand new residencies in 2019 include Billy Idol "Las Vegas 2019" and Lady Antebellum "Our Kind of Vegas" at the Pearl Theater at the Palms, Britney Spears "Domination"(helping to round out the winter season) and Aerosmith "Deuces are Wild" at the Park Theater inside the Park MGM, John Fogerty "My 50 Year Trip" at the Encore Theater at Wynn, and James Taylor at the Colosseum at Caesars Palace.
If you've walked through the lobby of the Cosmopolitan lately, you may have noticed Bond is no longer there. The lounge closed to make way for the construction of Barbershop, a new idea that rolls "cuts and cocktails" into one unique package. Think of it as Drybar for guys. And who doesn't want to sip on an Old Fashioned while getting a trim? (Just don't let any hair fall into your glass.) While details are slim on the new venue, the team of barbers is being put together by Jose Sosa, an expert New York stylist who handles clients on the concierge level in Vegas.
The NoMad Las Vegas hotel-within-a-hotel opened inside the Park MGM in 2018 — and brought along its own lobby, restaurant, bar, and gaming area. However, there's more to come. NoMad will have its own exclusive pool to welcome swimmers and sunbathers for the first time this spring. Modeled after the Majorelle Garden in Morocco, the pool deck discards noisy dayclub chaos in favor of a reclusive and sophisticated retreat. You can still order a fruity frozen drink, but also browse the menu for craft cocktails and a bigger-than-you-might-expect lineup of wine.
The Stratosphere cleaned itself up a bit in 2018, thanks to a $140 million investment by new owners Golden Entertainment. The three-year renovation project has already introduced a new digital marquee, hotel room upgrades, and a revamped culinary lineup, including a new menu to match the sky-high views at the Top of the Worldrestaurant. More improvements are in store for 2019 and we're especially excited about Celestia, a new outdoor acrobatic show. The tent is up, and tickets are on salenow for shows beginning January 30.
The new NFL stadium for the Raiders won't be ready until 2020, but it's already starting to dramatically reshape the Las Vegas skyline. You can even watch the progress live on an online camera. If that's not enough, you can also throw $100 toward a deposit on season tickets — although that deposit only secures the chance to buy tickets and doesn't actually guarantee the tickets themselves. Confused? Don't worry about it. Just think of 2019 as the calm before the storm, when all you have to do is enjoy the spectacle of a 65,000-seat football stadium being built from the ground up. As for parking — we still have a few years to sort that out.
In a rare case of trying to fix something that isn't broken, the ultra-posh Mandarin Oriental was transformed into a Waldorf Astoria property in late 2018. So far, things are pretty much business as usual. A few names were changed — the Mandarin Bar is now the Skybar, for example — and some of the Asian decor was removed; most notably the furniture in the Tea Lounge. Expect the property to further develop its new image in 2019 with a new look for its 398 guest rooms and suites, beginning this summer.
After wrapping up his long-running show at the Luxor, Criss Angel is now down the street at Planet Hollywood, taking over a theater that's been quiet for far too long. This isn't just a change of venue. The new "Mindfreak" production will have more than 75 illusions with at least 20 all-new effects. The whole thing will be a spectacle on an elevated scale, making full use of the latest technology, including 3D digital mapping, an immersive sound system with 150 speakers, and a surface area loaded with 500 million pixels worth of video screens. After a short preview run, "Mindfreak" will have a more splashy grand opening in mid-January.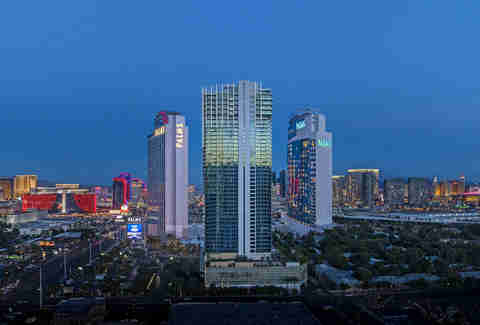 Under the new ownership of Station Casinos, the Palms is continuing to move forward with its massive $690 million improvement project. Everything from the rooms to the casino floor is being renovated with a crisp modern touch. New restaurants Scotch 80 Prime and Vetri Cucina are among the very best new openings of the year. Next up in 2019 — a new pool area, nightclub, and even more cool restaurants, including Shark (a global seafood concept by Bobby Flay) and Greene St. Kitchen, which plans to mix 80s arcade games, craft cocktails, and modern American cuisine into one big social package.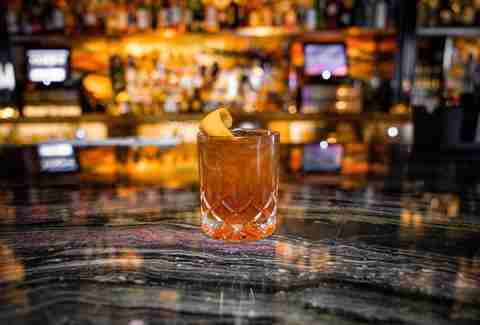 Call it a party drink, call it a sipping drink, but 2019 could be the year when Ambros becomes the unofficial booze-of-choice in Las Vegas. The spirit, which infuses bananas with an aged custom whiskey blend from Ireland, was just launched in August, but is already making its presence felt in nightclubs, bars, and restaurants on the Strip. The taste comes with a hint of sweetness, but without any sugar or added flavors. Just bananas. It's a weird idea, but somehow works. The company behind Ambros plans to expand its distribution beyond Southern Nevada in the new year but for now, you can say you had it first — when it was an "only in Vegas" thing.
The Hard Rock Hotel & Casino helped shape the image of modern Las Vegas, with a rowdy rock n' roll vibe and a pool party that was ground zero for the dayclub scene to come. The resort has seen some impressive renovations in recent years, but it doesn't matter. The property was sold to Richard Branson and is becoming a Virgin Hotel in 2019. It will close for about four months for even more renovations before re-emerging with a brand new identity. Branson says he'll keep the hotel lobby's extensive collection of music memorabilia, although it's hard to imagine something so closely tied to the Hard Rock image sticking around.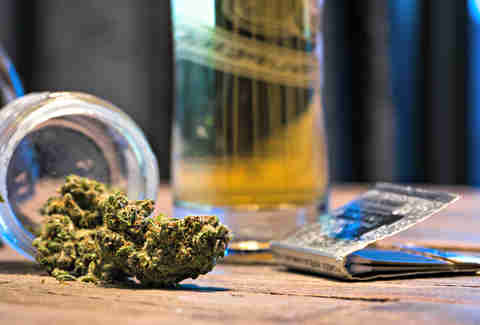 Weed will be puff, puff, passed — in smoking lounges
Nevada legally sells recreational marijuana, but doesn't allow public consumption. It's kind of a Catch-22 thing for tourists who want to light up. Expect that to change in 2019 with the introduction of smoking lounges. We're just not sure exactly where they'll be. The laws are still being sorted out, but the city of Las Vegas (which controls downtown) appears to be taking the lead on the issue, while Clark County (which controls the Strip) is holding back a bit. That's because pot — still illegal in the eyes of the federal government — is considered a big no-no in the tourist corridor. You see, weed and gambling don't mix so well according to regulators. So if and when these lounges show up in 2019, the biggest question will be — how easily can you walk to one from your Strip hotel?